Apartments
Our guesthouse offers luxurious 4-person apartments (36 sq. meters each).

The apartments include a sitting room, a bedroom, a kitchen, and a hall.

A baby bed may be added on request. Each apartment has a balcony, digital satellite TV and an Internet socket. There is an electronic security system.



Room temperature may be adjusted individually.

The house has a secure car park. Children will be able to play in our mini playground while their parents may enjoy a barbecue party.
Apartment 11 
 Apartment 12 
Apartment 21 
Apartment 22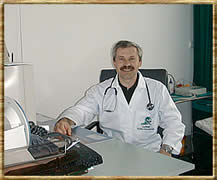 We also provide medical assistance (a pediatrician and a general practitioner are available 24 hours a day) and cater for the disabled

(the apartments can be reached in a wheelchair).